~ Saturday, November 9
9 AM - 4 PM
At Christmas In Clawson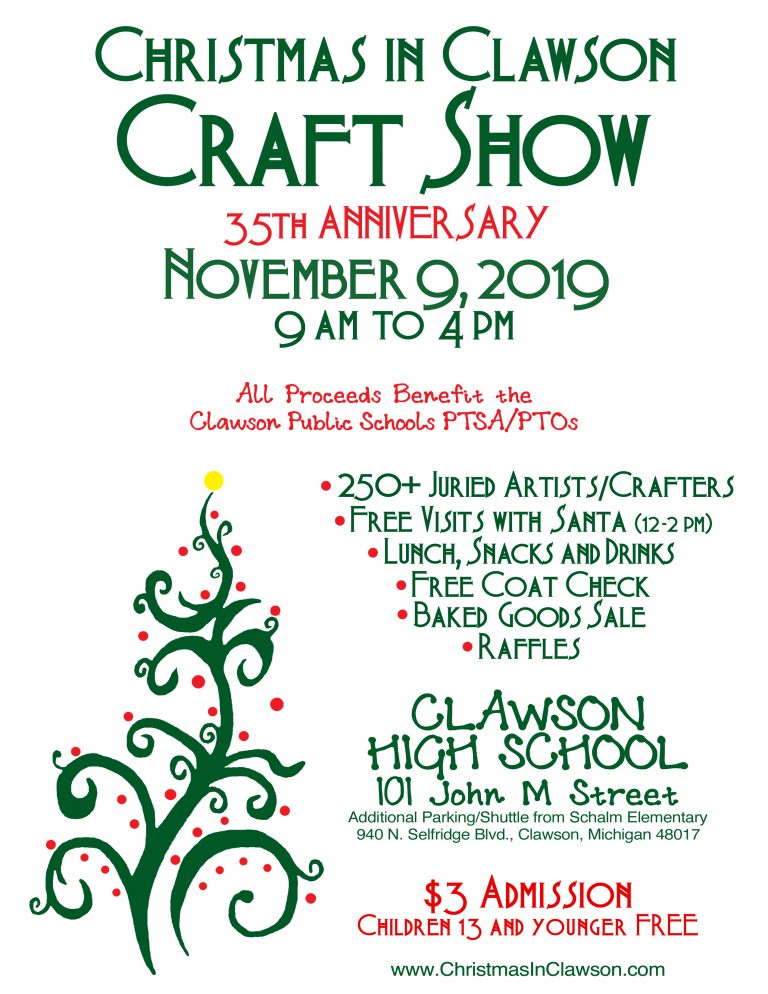 101 John M Street
north of 14 Mile Rd, east of Main St (Livernois)
UPCOMING EVENTS:

~ November 23, Burr Holiday Craft Fair, Sterling Heights
10 AM - 3 PM at Burr Elementary School

~ November 30, Shop Small Saturday, Rochester Hills Public Library

~December 7, Christmas In the Village, Roscommon

More details coming soon!
Past Events:

November 2, 9 AM - 4 PM, in the Warren Community Center at the Holiday Craft and Vendor Show in Warren.

September 28, 12 - 3 PM in the Michigan Author Showcase at the Made In Michigan Festival in Allen Park.

August 4, 10:00 AM - 1:30 PM in the Michigan Author Tent at the Buy Michigan Now Festival in Northville.

July 27, 10 AM - 4 PM at the 5th Annual Local Author Book Sale at the Sterling Heights Library during SterlingFest.

July 21, 10 AM - 1 PM at the Detroit Festival of Books at Eastern Market with the Rochester Writers.

June 22, 10 AM - 1 PM at the Indie Bookfest at the Hilton Garden Inn in Troy.

May 19, 10 AM - 3 PM at the Write On Pointe Author Fair at the Grosse Pointe Library.

May 12, 12 noon - 4 PM Morse Elementary Book Bazaar in Troy.

Other events have included Ladies Night Out, Books & Authors at Lean & Lulu, Christmas In Clawson, Canterbury Village Author Event, Rochester Holiday Expo, and more.

School visits and writing presentations.